Blogger to Business Support Group
Eliminate Overwhelm and Break Ground on Your Profitable Blog Brand
Enroll in Course
Creating and running a profitable blog can be overwhelming, to say the least. Long days spent staring at a screen, wondering how in the world anyone can make a living from a blog.
Serious consideration of selling off your stuff to fund your lifestyle so you can put in the time and energy you know it takes to grow a profitable blog. Creating plan after plan only to realize that there's no real method to the madness.
Creating a profitable blog is hard work, but it doesn't have to be overwhelming work. Why?
Because there are countless bloggers and online entrepreneurs who put the proof in the pudding that the life and career you dream of is possible.
And that's why this support program exists: to put you in front of some of the industry's top professionals, to give you the resources you need, and to invite you into a community of bloggers who are making it work.
Bloggers and business owners who work together go farther, and make a a bigger impact.. together.
Tailored training, robust resources and a connected community are exactly what you get when you join the 90 Day Profit Challenge!
We'll be working on:
Goal Setting + Determining Your Expectations + Expertise

Surveying Your Audience to Find Out what they Want (and how to do it even if you don't have an audience)

Reviewing the results of your survey and how to use them to create a product.

Negotiate with companies you want to work with

Offering services to other bloggers

How your survey influences the products you create

Create a product and go through a launch formula to collect people that are actually interested in.


How to use facebook to get leads and VIP readers.
Bloggers and business owners who work together go farther, and make a a bigger impact.. together. Community is often noted as the #1 secret ingredient of successful bloggers and entrepreneurs. Even if you've chosen to work independently, as a solopreneur, you deserve a connected community of peers who will support you, teach you and invest in your growth.
Not only do you increase your chances of success by working in community, it's proven that bloggers who work and learn together make wiser, more empowered decisions for themselves and their businesses.
What Comes With the Challenge?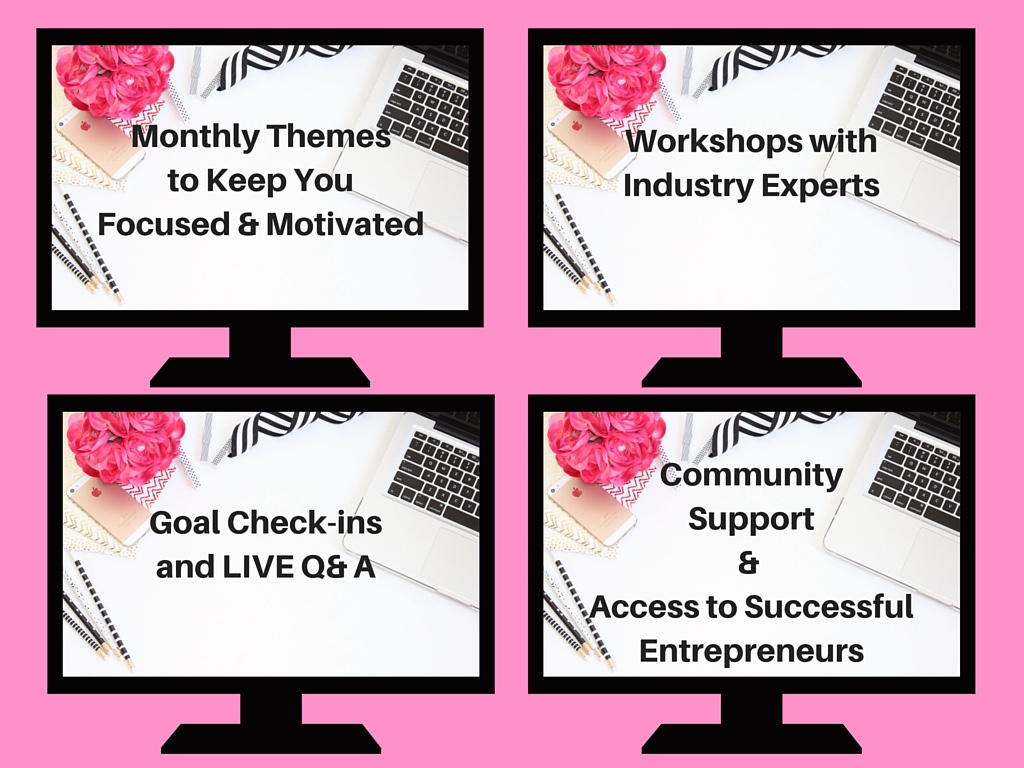 TAILORED TRAINING:

Throughout life and business, there are ever-present themes with which we struggle: finances, overwhelm, insecurity, connection and planning for the future. Based on the themes of struggle we experience in business, we've built our trainings, resources and community connections around the themes we know you need help with the most: Monetization, Strategic Planning, Confidence and Community.

Because all business ventures should focus on finances, we're kicking off your membership with our first theme: "Financing Your Long Term Vision: Making decisions today to provide you with income to support your future vision."
RESOURCES

We don't just stop at training. We know that you need to take your learning from knowledge to know-how, so we provide actionable resources that take what you know in your head and translate that into real, doable steps that finance and fuel your long-term vision for passionate profitability.
COMMUNITY

Finally, the crucial element to your success: Community + Accountability. In all things, we do more together. You'll have immediate access to our passionate, connected community of like-minded bloggers, business owners and aspiring entrepreneurs. Make connections, build your community and access accountability all in one, cozy place where "action begets action."
All About Profits:
Create a Blog that Feeds Your Passion and Your Profits
3 Month Profitable Blog Challenge: Look beyond pageviews and sponsored posts and figure out how to create steady, consistent income NOW.
Here's a quick look at the kind of quality trainings you'll access.
How to Overcome Your Limiting Beliefs with Nickey Rautenburg

How to Negotiate Your Price to Brands with Danielle Liss

How to Engineer Your Celebrity with Kelly Roach
What you receive with your signup:
Once a month LIVE ACTION CALLS with LIVE Q&A (they will be recorded and available after!)
Monthly recordings with expert on challenge topic
Month Themes for You to Focus On! (Profits, Lead Generation)
Introductions to peers who have "been there, done that" to answer your burning questions.
Access to Food Entrepreneur Summit Course Videos + PDF
Goal Setting Calendar
Private Membership Group
Membership includes:
Access to all 22 Food Entrepreneur Summit Videos
And this is just the beginning! Alone, each training provides a unique perspective on an element of struggle in online business and blogging. Together, the sum of your trainings provides a solid strategy for success in the online industry.

Your Instructor
Hey, I'm Nicole! Founder of Blissful Eats and host of the Blissful Bites Podcast. I blogged for years before I gained any traction or knew how to provide the value my ideal clients were looking for. My blog was more of a personal project than a profitable plan for success. It wasn't until I invested my time and my resources into professional development that I learned how to turn my hobby into a business. I know, firsthand, the correlation between professional learning and meaningful growth in my business. And it all started with a blog!

The more I tweaked and implemented new strategies, the more I learned about how to focus on the few key tasks that truly make or break a successful blogging business.
Even better? The more my business grew, the more clearly I could see my sweet spot for serving my audience and, in February, I started the Blissful Bites podcast to go deeper with the real strategies and stories my audience was dying to hear. On the podcast, I share real stories from entrepreneurs who have created and found their own unique success online.
Course Curriculum
Module 2: What's Your Offer: Solidifying Your Idea
Available in days
days after you enroll
Module 3: Finding Your Ideal Readers + Customers
Available in days
days after you enroll
Courses Included with Purchase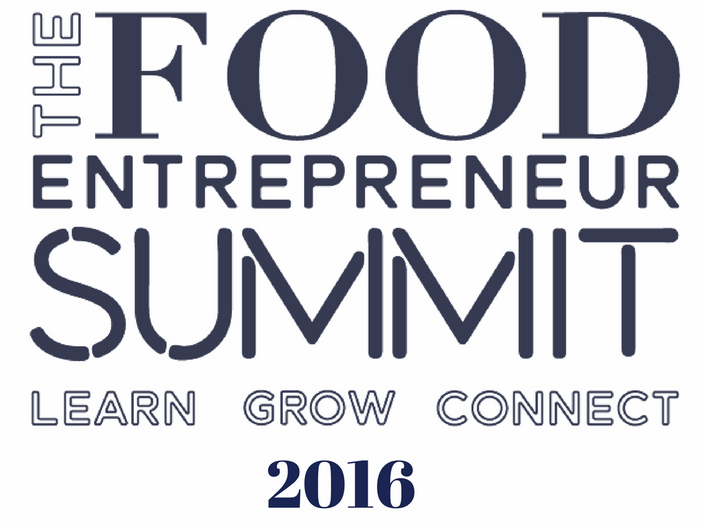 The Food Entrepreneur Summit 2016
Everything you need to know about running and growing a Food Business online from blogging to creating products.
$97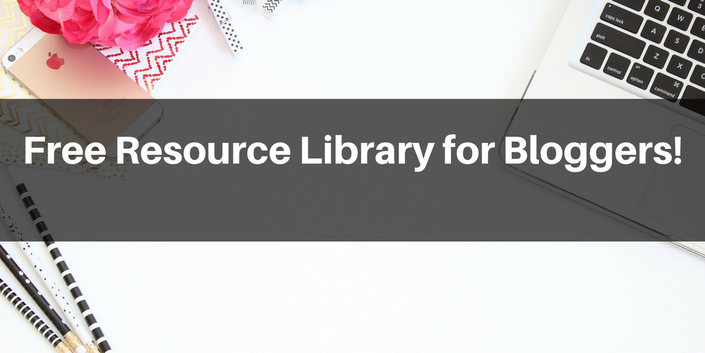 Free Resource Library for Bloggers!
Training Videos, Free Downloads and More!
FREE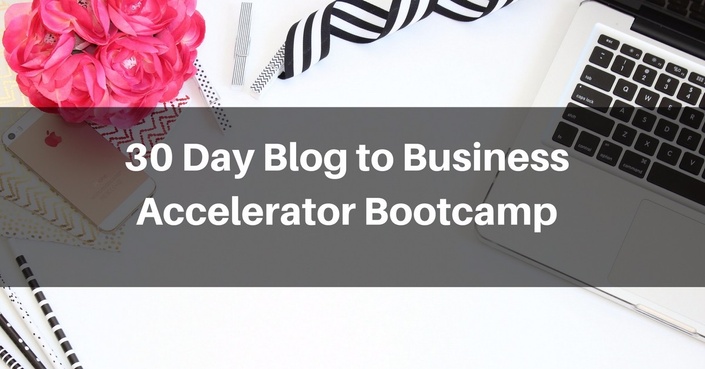 30 Days to Finding Your Niche
Create Income With Your Blog in 30 Days
$97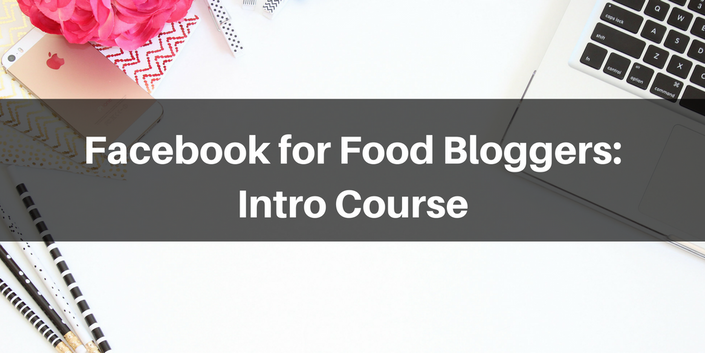 Facebook for Food Bloggers
How to Use Facebook for Your Food Blog + Sponsored Posts!
$47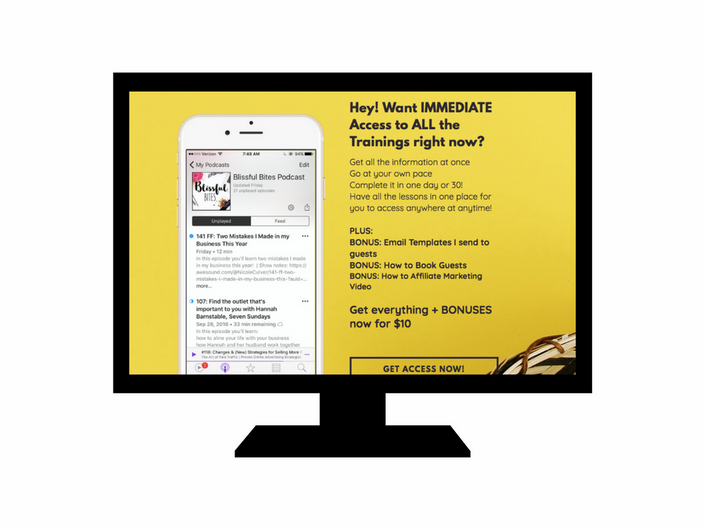 Start Your Own Podcast!
Learn how to start, produce and grow your podcast with my podcast course!
FREE
Grow Your List + Your Audience with Email Marketing
$199
Growth Month!
Original Price: $440
Frequently Asked Questions
What makes this membership site unique?
We have 3 month overarching theme (first one is all about PROFITS). I bringing in industry experts, have a live workshop monthly, AND bring it successful entrepreneurs to talk with you who have been there, done that! New content is added monthly!
When does the membership start and finish?
You will have access to all three trainings with experts. Once a month checkin workshops will be held. Trainings can be accessed at anytime here!
Who is this membership site for?
Food Blogger, Cookbook Writers, Wellness professionals, designers, social media consultants, copywriters and style coaches. We are as diverse as our experiences; from side-hustlers to full time entrepreneurs. And here's what we know: Together, we do better. Alone, we are doing great work. Together, we are thriving and creating businesses that work.
What if I want to cancel?
You can cancel at any time!