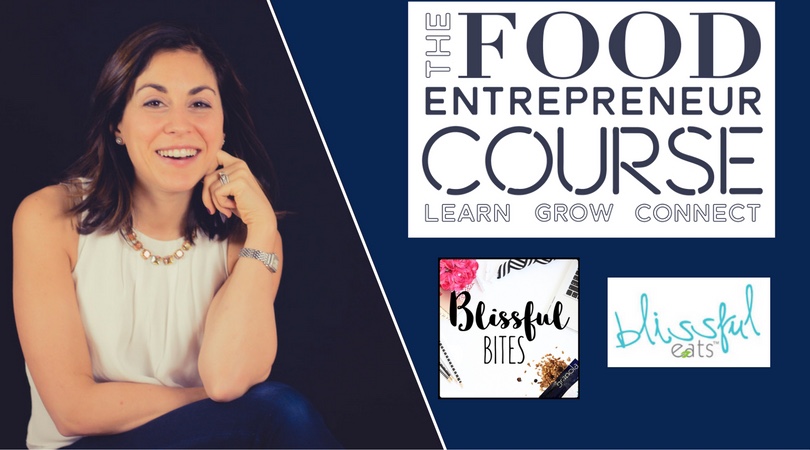 As the owner of Blissful Eats snack company, former teacher, blogger, podcast host...oh and mom of two girls, I've been in this place where I was totally focusing on the wrong things to bring in money. I've been in the place where I was making NO money, but working hours daily.
I've studied food entrepreneurs for the past year, interviewing them, running surveys and figuring out the related themes between those who are generating consistent revenue and those who are still spinning their wheels, not making any money. From this research and figuring out in my own business where to focus to making consistent money, I've put together this 30 day bootcamp to show you what you need to be working on, on this level to move your business forward.
This bootcamp is based on what I've learned running my food business, my consulting business, and speaking to other food entrepreneurs who have done this. PLUS, besides hearing from me daily, you get access to Masterclasses with other successful entrepreneurs!
I was food blogger for 8 years. Only in the past year did I start making money from it. Something BIG changed for me…. I stopped thinking that page views should determine my income. I started looking at my blog and myself to determine what unique skills I had and how I could use those to make a living.
I realized that the true value of my blog was that it allowed me to connect with other women in the food industry. I also realized how much i had failed in the last 8 years in both my blog and my business and how those experiences had taught me so much. I wanted to provide a service that helped other women make it in the food industry, so i started my podcast.
I realized that my listeners wanted more and my podcasts guests (and I!) had more to give. I did the Food Entrepreneur Summit to provide more education to my listeners and even though I only spent 30 days from first idea to completion I had 200 women join me in an amazing sharing community. This inspired me to do even more! So here we are today. I have a membership community that I'd love for you to join, but first I'd like to go through this 30 day challenge (money back guarantee) so I can show you that you can do it.